New Mexico Barbary Sheep Hunts
Join Triple C Outfitters for some of New Mexico's finest free range Barbary sheep hunting. Barbary sheep, also called Aoudad, are native to North Africa. As a result, they have adapted to survive in dry, rough, barren, and water scarce habitats. Their food consists of a wide variety of vegetation including grasses, forbs, and shrubs. Barbary sheep live in small groups comprised of old and young animals of both sexes. They are capable of surviving long periods without access to fresh water. They were introduced as a non-native species into the wild of New Mexico in the 1950's. Over the last 65 years these incredible animals have thrived in the rocky desert environment of New Mexico. They are expert climbers and have incredible eyesight. Consequently, they are difficult to hunt and 300-500 yard shots are not uncommon.
We specialize in hunting public land units 28, 29, 30, 32, 34, 37 and 36. We usually see and kill our biggest rams each year on vast stretches of roadless public land. Shot opportunity on 28"+ rams has been 60% over the last 5 years on public land hunts. All sheep hunts are extremely challenging and hunters should arrive in great shape to maximize their chance of success. We often leave the truck at daybreak and do not return until well after dark. It is not uncommon for to walk 6-12 miles/day on sheep hunts.
Mature rams will be 8-14 years old and will measure 28"-34". Any ram measuring over the 30" mark is truly a once in a lifetime trophy. The long, golden chaps and mane on mature rams makes for a beautiful shoulder or pedestal mount. Often referred to as the "Poor Man's" sheep hunt, this is a physically challenging hunt that will put your hunting skills to the test. The reward for successful hunters is a truly magnificent trophy animal.
Hunt Packages and Rates
Fully Outfitted Public Land Sheep Hunts - $4,000/hunter (2x1 Guide Service)
This is our premium hunt package that includes free application service, 5 full days of expert guide service, field transportation, 6 nights lodging, meals, and beverages for the duration of your hunt. When your trophy is down, your guide will handle skinning, quartering, rough caping, and helping pack out your trophy. Show up to camp with your hunting clothes and equipment and we will handle the rest. Requires 2 hunters to book. 1x1 Guide service available for an additional $1,000/hunter.
Guided Only Public Land Sheep Hunts - $3,500/hunter (1x1 Guide Service)
This is a popular package with hunters who want a guide the entire 5 day hunt, but prefer to handle their own lodging and cooking. This package includes free application service, 5 full days of expert 1x1 guide service. When your trophy is down, your guide will handle skinning, quartering, rough caping, and helping pack out your trophy.
Not Included: Pricing does not include 7% NM sales tax, state license cost, meat processing/butchering, taxidermy, or customary guide gratuity. Transportation to hunting camp is the client's responsibility.
Barbary Sheep Hunt Units & Dates
We offer outfitting services for all Barbary Sheep hunts in October, December, January, and February. We specialize in hunting the following units: Unit 28, Unit 29, Unit 30, Unit 32, Unit 34, Unit 36, Unit 37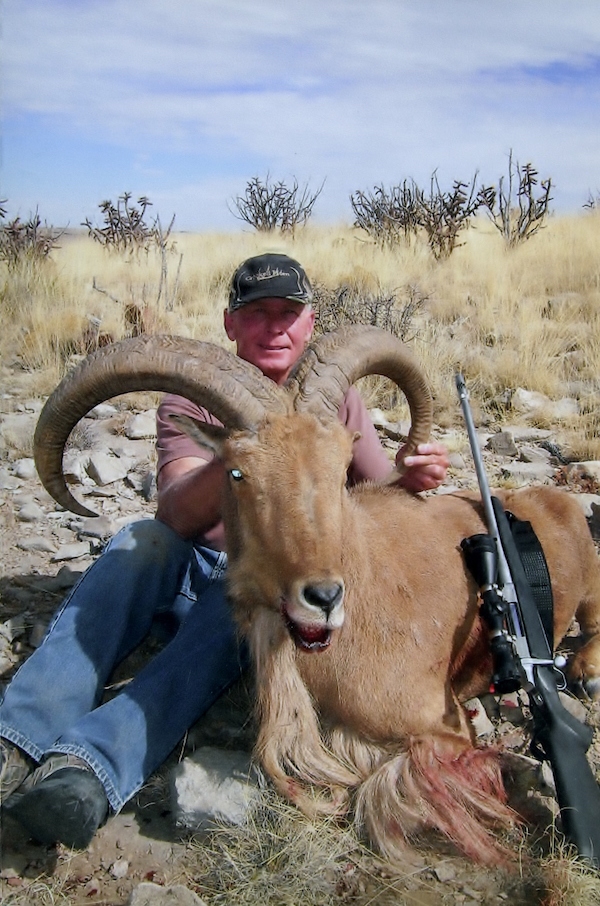 How to Get your Barbary Sheep Tag
Public land barbary sheep tags are issued through the annual New Mexico Big Game Draw. Triple C Outfitters provides a Free Application Service and is happy to assist you with your New Mexico Barbary Sheep application. Our clients have enjoyed an 65% draw rate on Barbary sheep hunts when applying with us in the NM Outfitters Draw. The draw application deadline is March 18, 2020.
Deposit: No deposit is required until you draw your tag. If you are successful in drawing a tag, a 50% deposit is required by June 30 to reserve your spot in camp. The remaining 50% balance is due two weeks prior to your scheduled hunt date.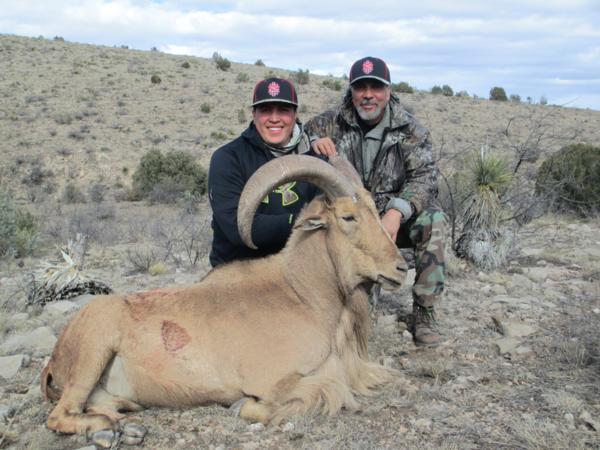 Ready To Book Your Barbary Sheep Hunt?