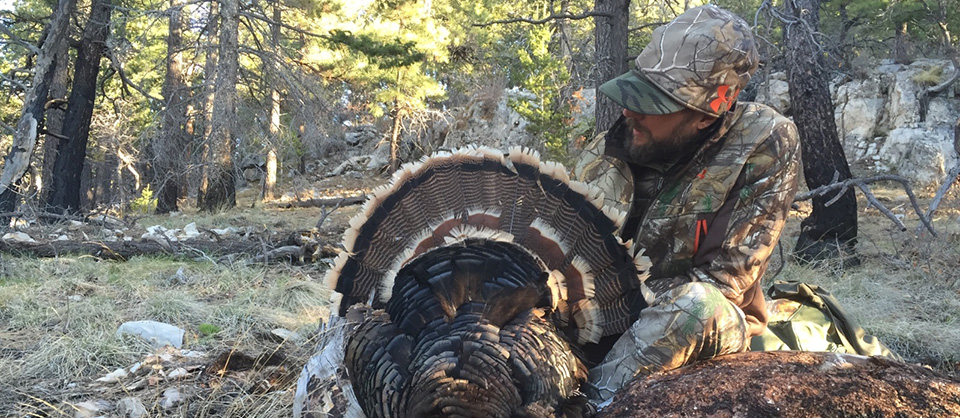 Navigation:
Home
> Triple C Outfitters - Testimonials
Triple C Outfitters - Testimonials
Here's what a few of our customers have had to say about us.
Have a testimonial of your own to share? Click Here fill out our short testimonial form.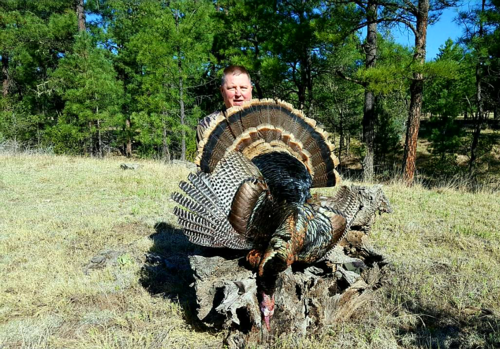 Steven K.
April 2017
We have finally found our New Mexico outfitter for life! Mike and Chris are passionate about what they do and it definitely shows. The ranch accomodations and food were fantastic. Quality and quantity of game was unbelievable. Every morning and evening of my hunt, we were right in the honeyhole with big toms all around us. I ended up taking a trophy Merriam on the last morning of the hunt. You will not be disappointed with Triple C Outfitters!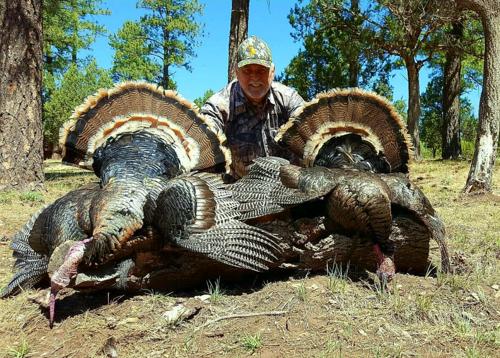 Steve A.
April 2017
Absolutely great hunt from start to finish. Mike and Chris know their area and definitely do their homework. By the first morning of our hunt, I was tagged out with two trophy toms. Accomodations and food were excellent. Can't wait to get both my birds back from the taxidermists. Definitely coming back next year!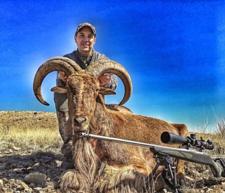 Mike Z.
February 2017
I was fortunate to harvest a beautiful Barbary Sheep ram on NM public land with Triple C Outfitters. Prior to the hunt, I talked at length with Mike Clifton as he patiently explained what to expect in camp (lodging and food) and while on the hunt (lots of walking and glassing). He listened intently to what I wanted in a ram, and how we collectively would reach our goal. There was never a doubt in his mind we'd achieve that goal; he knows the land, he knows there are great rams in the area for a patient hunter, and he knows he has awesome guides who can help hunters like me make my dreams reality. Shortly after starting our day a group of five rams was spotted by one of his guides, Oscar Medrano, from nearly 2 miles away. Once we ascertained there were three definite shooters in the group we charted the stalk and eventually closed the distance to 210 yards. With Mike and Oscar's expertise in field judging, we narrowed the top three rams to the one I shot...a ram that reached 30"!! This was truly a phenomenal hunt and I can't wait to go with Mike and his crew again!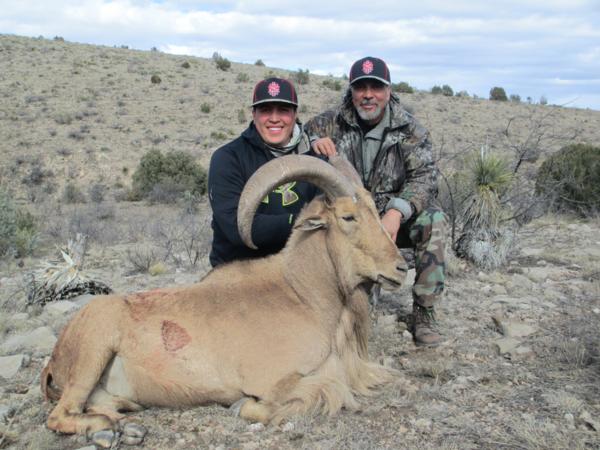 Oscar Medrano
Feb 2016
Good times, awesome guides, and to top it off a great public land ram!! Highly recommend, can't wait to do it again!!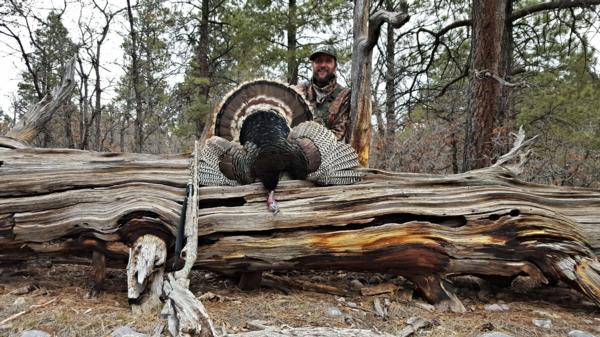 Ed Miller
Spring 2016
Epic time hunting turkeys in the high country with Mike and Chris. Mike called a big tom in and I smoked him at 25 yds on opening morning. Already booked for next spring, can't wait to do it again!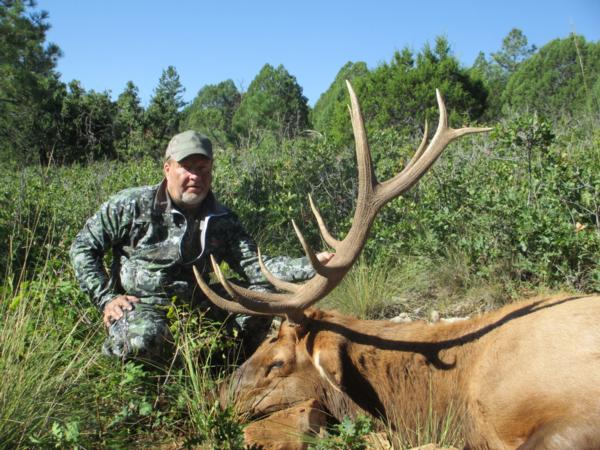 Wendell Wallace
Fall 2015
Within 20 minutes of sunrise on the 1st morning of the hunt, Mike and Chris called 3 bulls past me at under 35 yds. I let an arrow fly on the 3rd bull and hit perfect. By 10am my meat was packed off the mountain and hanging in the cooler. Best outfitter in New Mexico!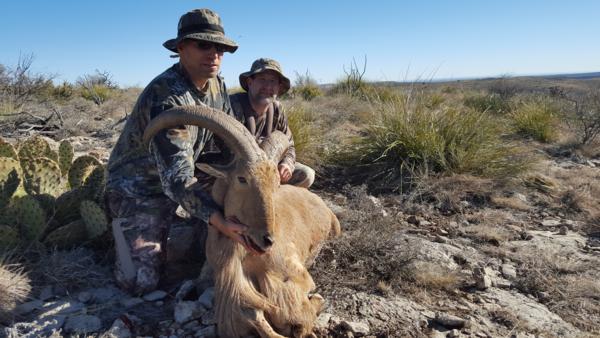 Dean Stromm
Feb 2015/Feb 2016
I've completed two Barbary sheep hunts with Triple C Outfitters. Both trips were fantastic. My buddy and I had a great time. Mike and his crew busted their asses to ensure we had a great experience. By the way, I also took two beautiful animals.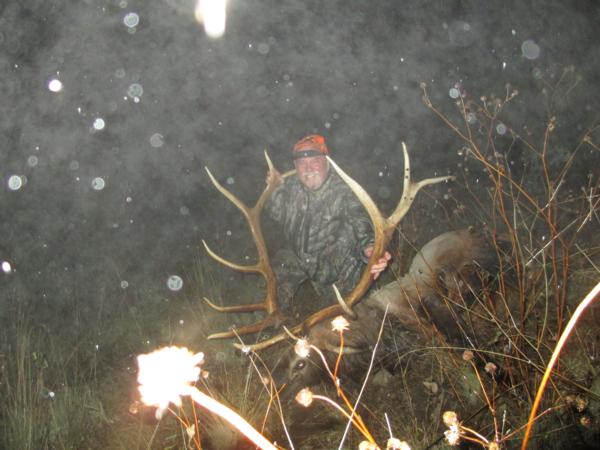 Dana Reynolds
Fall 2013/Fall 2014
TRIPLE C OUTFITTERS, MIKE AND CHRIS WILL WORK HARD FOR YOU. I HAVE BEEN ON 2 GUIDED ELK HUNTS AND KILLED 2 GOOD BULLS. THEY PAY ATTENTION TO EVERYTHING AND WILL DO ALL THAT THEY CAN TO GET YOU A SHOT AT GAME, THE REST IS UP TO YOU. NOT JUST GREAT GUIDES, GREAT PEOPLE!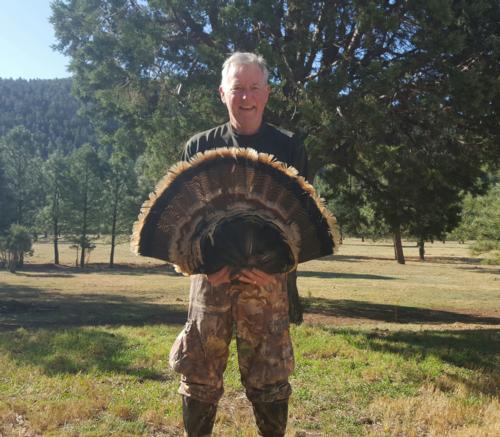 Shuford Davis
Spring 2016
Mike and Chris made a lifelong dream come true finishing a turkey Grand Slam in one season. One of the two Merriam's I harvested was a trophy tom we chased for three mornings finally taking him after crawling twenty yards on my belly in the snow.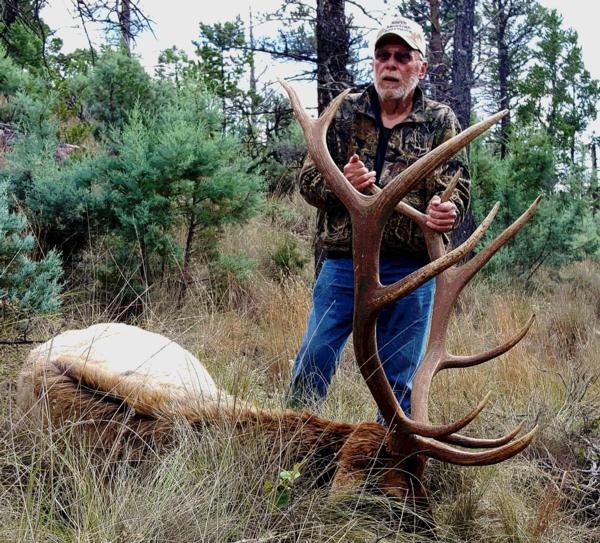 Mick Bruss
Fall 2015
Best outfitted hunt I have ever been on from start to finish! Honest, hard working outfitter with no surprises. The lodge accomodations were amazing, the food was top-notch and the quality of game and quides was unbelievable. Killed the biggest bull of my life on the 3rd day of the hunt.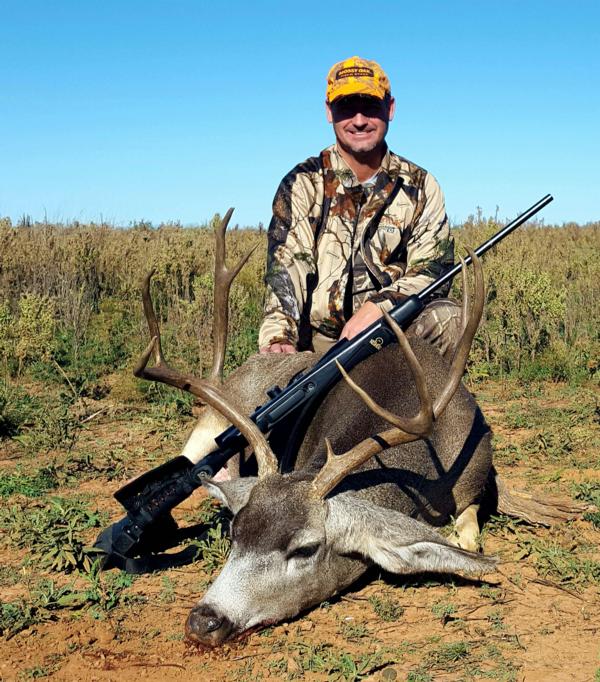 Rob Wilkins
Fall 2015
I have been fortunate enough to draw 2 elk tags and 1 mule deer tag in 3 years of applying with Triple C Outfitters. If you are looking to hunt NM, look no further! Experience of a lifetime hunting with the hardest working NM outfitter, bar none!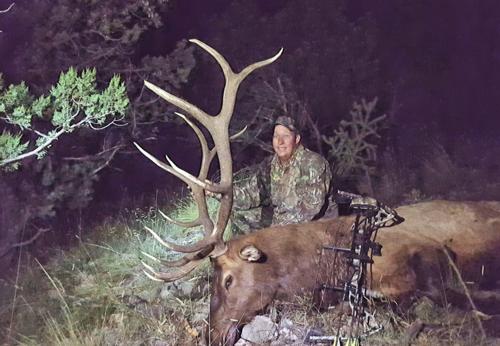 Shane Harris
Fall 2015
Hunting with Triple C Outfitters was an experience of a lifetime. Mike and Chris really do their homework to put you on the biggest bulls in the area. Incredible hunt, incredible bulls, incredible outfitter. Can't wait to draw another elk tag!
---
Send Us A Comment
To our past clients: We appreciate your comments and if you would, fill out the form with comments and a photo about your experience at Triple C Outfitters. Fields marked with * are required. Please enter the Name field how you want your name to read on our website (Examples: John Doe, J. Doe, John D., John Doe Corporation).